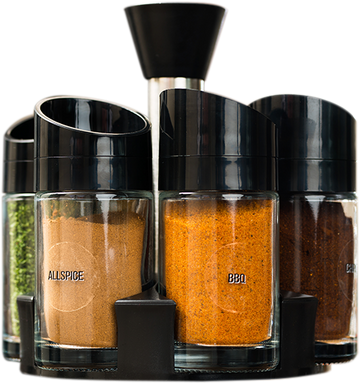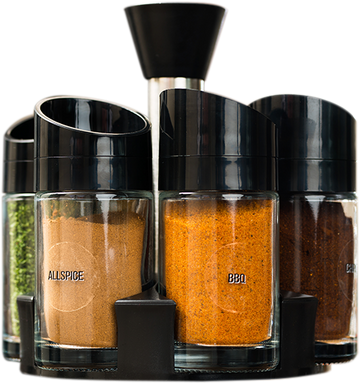 Medley
Set of 100 Transparent Round Spice Jar Labels - 100 Piece Set
SPICE UP YOUR LIFE. STAY ORGANIZED DOING IT.
Having your favorite spices right at your fingertips is what makes cooking a delight. But knowing where to find your favorite spices and keep them organized is always more of a chore. That's why we created the Medley Spice jar labels, a beautifully designed set of minimalist labels that help keep your counters, drawers, and cupboards clutter-free so you can focus on what you do best: cooking! Not to mention how amazing it feels to have a clean kitchen. This set of 100 labels includes our favorite spices and 5 blank labels so you can add any spices that we missed. Happy cooking!
USD Sale price Price $12.99 Regular price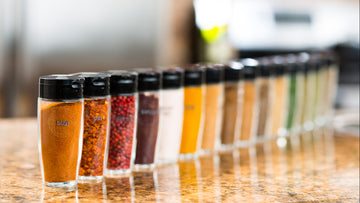 Product Features
SPICES GALORE
This set of 100 stickers includes our favorite spices (see the full list of spices in description below). This set also includes 5 blank labels for any of your favorite spices that we missed.
GREAT FOR MOST SURFACES
These labels will adhere to glass, metal, plastic, and many other materials with smooth surfaces!
YOUR DREAM KITCHEN AWAITS
You love your spices. Now you can easily organize them to keep your counters, drawers, or cupboards clutter-free!
PERFECT SIZE, MINIMAL DESIGN
Not too big, not too small, just right! This set of transparent labels are 1.25 inches in diameter and will fit perfectly on the side or top of your spice jars and are perfect for that sleek look in your kitchen.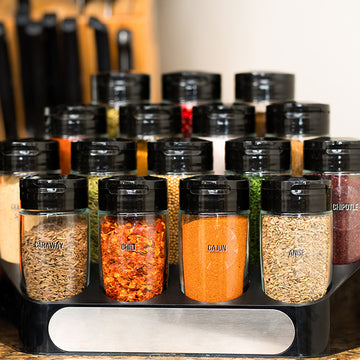 COVER ALL THE SPICE OF THE RAINBOW
With 100 labels to choose from, including 5 blank stickers for those extra special spices, you'll be able to cover all of the most popular spices in your pantry.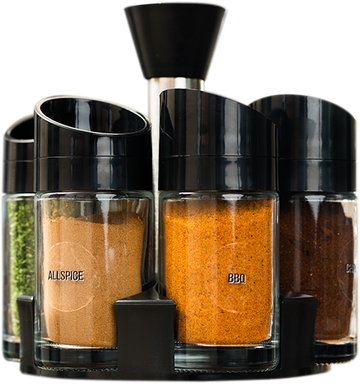 Product Details & Shipping
USD Sale price Price $12.99 Regular price
Not dishwasher safe. After being applied to your spice jars, wash delicately by hand.
Shipping time will vary depending on your location. USA orders typically take 2-5 business days when ordering from Amazon.com.
List of Spices: all purpose, allspice, anise, annatto, arrowroot, baking powder, baking soda, basil, bay leaf, bbq, cajun, caraway, cardamom, cayenne, celery, celery salt, chervil, chili, chipotle, chives, cilantro, cinnamon x 2, cloves x 2, coriander, cream of tartar, cumin x 2, curry, dill seed, dill weed, epazote, fennel, fenugreek, five spice, french, garam masala, garlic, garlic pepper, garlic salt, ginger, greek, grilling, herbes de provence, italian, jerk, kosher salt, lavender, lemon grass, lemon pepper, lemon peel, mace, marjoram, mexican, mint, montreal, mustard, nutmeg x 2, old bay, onion, orange peel, oregano, paprika, parsley, pepper, peppercorn, pickling, poppy, poultry, pumpkin pie, ras el hanout, red pepper, rosemary, saffron, sage, salt, savory, seasoning salt, sesame, smoked, star anise, steak, szechuan, taco, tandoori, tarragon, thai, thyme, turmeric, white pepper, yeast, za'atar, blanks x5.